By Alex Trukan
The 2v2+2 game is designed to develop anaerobic power altogether with dribbling and ball control skills. Relatively small space and constant pressure requires the players in possession to look for space and adjust by quick movement with and without the ball.
Set up and directions
Organise a rectangle of approximately 15×20 m. Divide the team into three teams of two. Two teams play in the middle area and two remaining players are positioned one on each side as shown on the diagram. The aim of the team in possession is to dribble through the opposite end line, which is defended by the other team.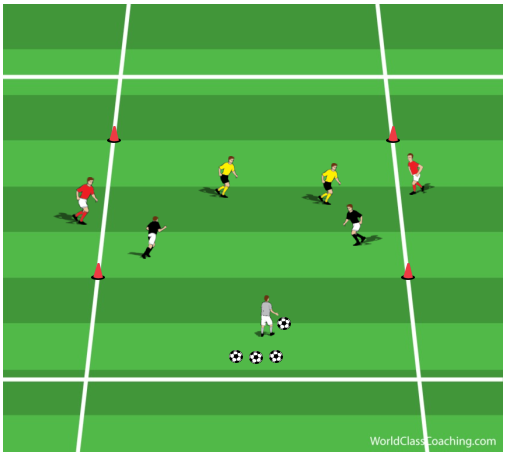 The game starts by coach playing the ball into attacking team, which tries to Continue reading 2v2+2 End Line Game →