By Daniel Severn
This week's exercise can be used as a technical warm-up or as the main technical focus of the session. Ideally you will use 4-6 players for this exercise but could add more to a group if necessary. The exercise will be performed at a high tempo and help to develop dribbling, first touch, and sharp changes of direction.
Set Up and Directions
The exercise is set up as shown below, showing one player with a ball, one waiting behind him and two players at the opposite end.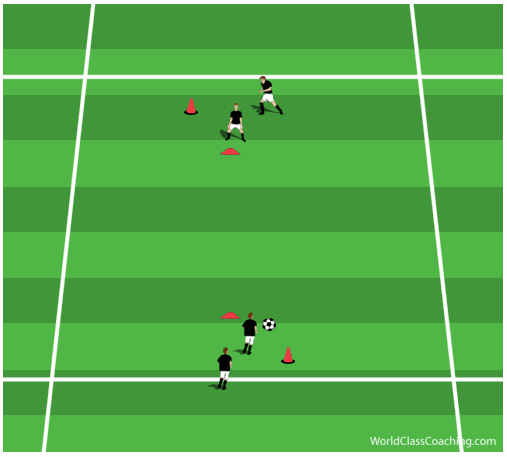 The player with the ball begins the play by dribbling the ball across towards Continue reading 1v1 Recovery Runs →