Fitness or technical training? Now you don't have to choose because the Global Soccer Conditioning video series shows you how to combine tactical and technical elements with fitness training
Finally, it's arrived! A fitness training program that exercises the brain as well as the body. The Global Soccer Conditioning 12-part video series shows you how to utilize the same training philosophy as Jose Mourinho and Gus Hiddink to get more out of every fitness session. Along with being physically fit, your players will gain a deeper technical understanding that can turn more games in your favor.

(Includes a FREE companion eBook with easy-to-read
descriptions and diagrams of what is shown in the videos.)
Dear Coach,
Nobody likes endlessly running around cones. It's boring, uninspiring and doesn't train players in actual technical skills they can use on the soccer pitch. This is why global training is growing in popularity amongst coaches all over the world.
Pioneered by Gus Hiddink with the Russian national team and Jose Mourinho at every championship winning club he's managed, global training is fast making running around cones 'old hat'. This innovative new approach to conditioning includes technical, tactical and conditioning elements so you can gain more from every training session.  Get instant access when you place your order and you can be watching these videos within minutes.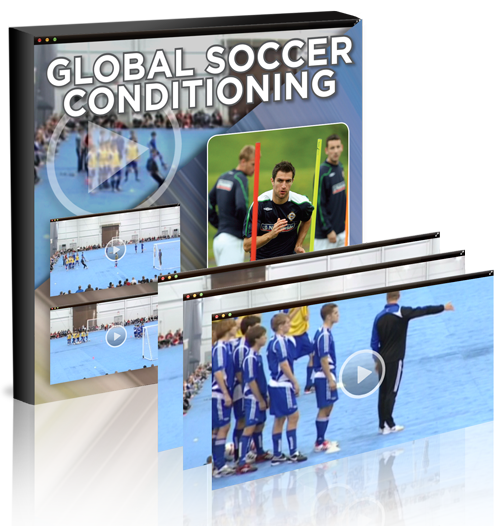 The Global Soccer Conditioning 12-part video series shows you how to utilize the philosophy and methods of global training. Led by renowned MLS fitness coach Dave Tenney, the video series is packed with drills and exercises you can use to improve your team's technique and their fitness at the same time.
Whether you coach youth teams or players at the elite level, Global Soccer Conditioning shows you how you can implement this revolutionary new approach to fitness training that your players will both enjoy and will improve technical abilities.  Get instant access when you place your order and you can be watching these videos within minutes.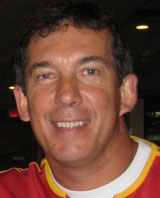 "This is a great series of videos!! I really got some good info and knowledge out of them. Dave Tenney does a tremendous job showing us us how to incorporate Speed & Aerobic, Dynamic Stretching, Strength & Agility and Endurance exercises into our training sessions. I really liked how Tenney ensured correct technique, with or without the ball and how to manage a squad of players, with plenty of intensity & the required rest periods.
These videos are perfect for me as I'm looking to increase my knowledge in this area and would be ideal for youth, high school and college coaches." – Mark Axon, Odyssey Soccer Club, Forth Worth, TX (NSCAA Premier Diploma and USSF National Youth License)

"Discover the modern new approach to fitness training"
Soccer is one of the most demanding sports in the world. Players will run on average 10 km every game and if you want them to perform at their optimum level, it's vital that your players stay in shape.
Fitness training is a vital part of a coaching program. But spending a session running around cones or going for long distance runs swallows up time your players could be spending with the ball improving their technical abilities.
Global training is the modern new approach to fitness training that enables you to work on technical and tactical elements of the game at the same time as fitness. The presenter of Global Soccer Conditioning Dave Tenney is one of the few people in US soccer distinguished as a soccer conditioning coach. His professional life revolves around studying the most effective conditioning programs of the best coaches in the world.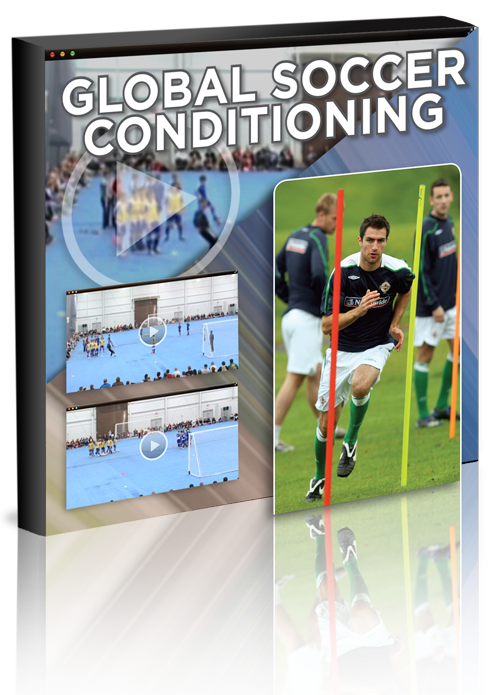 This means that from Global Soccer Conditioning you can gain valuable insights on what are considered the best fitness and conditioning training drills being used in soccer today. Isolated fitness drills that involve running around cones are on the way out. Global training is what leading coaches are using instead.

"Get a virtual pitch side view of one of the MLS' most renowned fitness coaches in action"
Presenter of Global Soccer Conditioning Dave Tenney, is one of the best known soccer conditioning coaches in the MLS and is currently the conditioning coach for Seattle Sounders.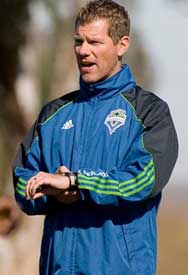 Tenney's soccer career started at Virginia Tech (1989-90), where he was voted Metro's Conference Division MVP in his first season. He then moved abroad to expand his playing and coaching experience for two seasons, playing professionally for Germany's V Linx (1992-93) and FC Rostatt (1993-94).
The following year, Tenney returned to the US to play in the indoor soccer league for the Washington Warthogs for three seasons, before playing for the Baltimore Blast and the Baton Rouge Baners.
When his playing career came to an end, Tenney made the transition into coaching at Mason University, where he would coach both the men's and women's teams for two years. During this time he developed his passion for fitness training, and in 2007 Tenney became the fitness and goalkeeper coach for the Kansas City Wizards.
Tenney's success at improving the fitness levels of the Wizards led to him being approached and appointed the fitness coach for Seattle Sounders two years later, where he remains today as one of Major League Soccer's most respected and highly regards fitness coaches.
Tenney holds an 'A' license from the Czech Republic F.A. and a NSCAA 'Premier' Diploma.
What's covered in Global Soccer Conditioning

Global Soccer Conditioning features two distinct training sessions divided into separate parts and edited into 12 separate videos for easy viewing. These sessions are focused on endurance and speed and aerobic training.
Endurance Global Training (7 videos, running time over 50 minutes)
Tenney begins the session with a global training warm up with the ball which trains players to improve their first touch and acceleration. The training session then switches to a small sided game in which one team aims to maintain possession while the other presses. With points scored for completing six passes, the high tempo of the game trains players to find space and pass accurately while improving their fitness.
After the small sided game, Tenney switches to a crossing practice in which both defenders and the attacker jog around cones before rushing into the box to block or score with the ball. Instead of getting bored and de-motivated waiting in lines for the ball, players are constantly running throughout the drill.
The next drill in the endurance series requires players to run from the halfway line, with the defender forced to backpedal initially to replicate a sudden breaking of the defensive line. Attackers only have eight seconds in which to score, adding to the tempo of this fast paced global training exercise.
Finally, Tenney devotes the last quarter of this endurance training session to a half pitch small sided game in which players put into practice the principles of the previous exercises. Again, the focus in on maintaining possession or pressing. Further progressions are added with the team in possession only being allowed two touches to emphasis how the exercise can be changed to get the intensity level you want.
Tenney ends the session by allowing his worn out players to sit down as he answers questions from the coaches in attendance.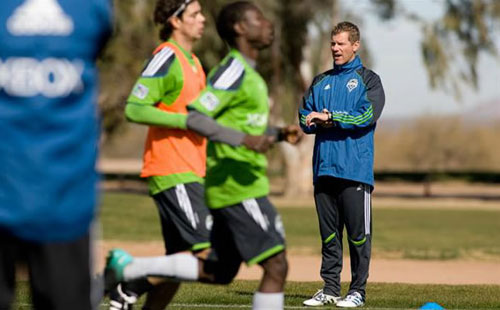 Dave Tenney on the training field

Speed and Aerobic Global Training (5 videos, running time over 55 minutes)
In this session Tenney demonstrates how to run sessions that combine speed and aerobic training with technical and tactical elements.
Tenney begins with dynamic stretching exercises that focus on individual joints progressively. This includes warm up exercises to develop a stable lower back, strong ankles and mobile hips to create a more functional athlete. Tenney emphasizes the importance of these exercises to prevent sports hernias and other sports related dysfunction.
The speed and aerobic training session now shifts to exercises to improve the speed of players' reaction to the movement of the ball. This includes drills designed to improve players' ability to accelerate and to stop quickly. The exercise is then progressed to include dribbling balls around color coordinated cones to challenge players' speed, technical and mental abilities.
The session now switches to quick passing drills which are progressed to include differing pass speeds, backpedals and layoffs. Too often in training sessions, drills are played at two thirds pace. Tenney explains the importance of varying the speed of drills to replicate the ever changing pace of the real game. The changing speed of the drill also trains players on how to adjust their pace depending on unpredictable game situations.
Tenney ends the session by summarizing how the drills train players to react to sound and visual triggers, and why this type of training is vital to develop quick decision making. He then ends the session by answering questions from the coaches in attendance.

What you will gain from Global Soccer Conditioning

Put simply, sending players running around cones or going on long distance runs is not the best use of your training time with players. It might improve their fitness levels, but it won't improve players in any other area and occupies time they could be spending practicing with the ball. This is why global soccer conditioning is growing in popularity with coaches all over the world.
From Global Soccer Conditioning, you will gain:
A virtual pitch side view as renowned MLS soccer conditioning coach Dave Tonney demonstrates how to run a global training soccer conditioning session
Drills you can use to improve the technical and tactical abilities of your players and their fitness at the same time 
Your players will love being able to practice with the ball to improve their fitness, rather than endlessly run around cones
The drills will also improve players' decision making, reactions and their ability to quickly change their pace
You will gain a fitter team that's also more technically and tactically astute
You can get more out of every training session, and never have to choose between working on fitness or technical ability again
Players at every level, from youth sides to elite teams, can benefit from global training. It enables players to develop a wide array of skills along with fitness at the same time, making every session more productive and efficient.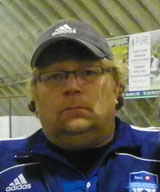 "These videos do a great job laying out some very different conditioning drills using both straight conditioning and some technical drills with the ball.  The videos show how to use body resistance and the importance of dynamic stretching to avoid injuries.  Dave Tenney does a good job of explaining reaction time and why it is as important as speed.  These videos gave me enough drills to build on for an entire season. " – Danny Gallan, U15 girls Team New Brunswick, U14 Fundy soccer Premiere girls/and youth academy

And get this FREE eBook with your 12 videos

Some coaches prefer books and some prefer videos for their coaching material. We will give you both. We have created an eBook showing all the drills and exercises in the videos and it's your FREE when you order the Global Soccer Conditioning 12 part video series. So now you can look at a written description and easy-to-read diagrams while you follow along with the videos.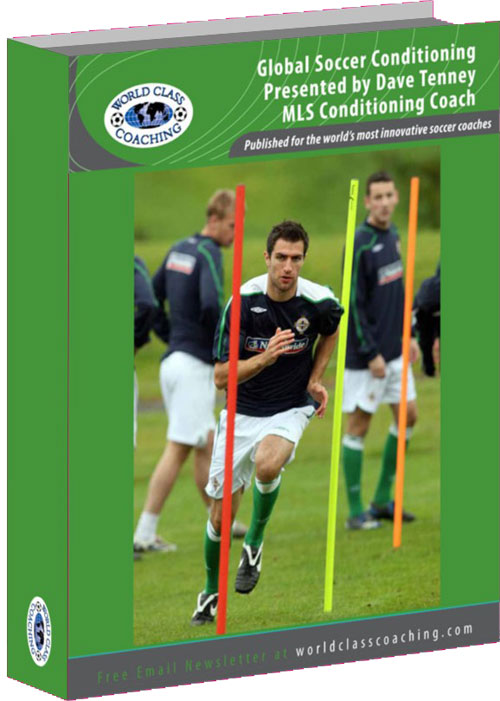 100% 'no quibbles' 6 Month Money Back Guarantee
WORLD CLASS COACHING is recognized globally for the quality of its soccer coaching resources, which are used by over 40,000 soccer coaches from around the world. We wouldn't be offering Global Soccer Conditioning unless it achieves our exceptionally high standards. However, if you are not 100% satisfied with the quality of Global Soccer Conditioning after six months of implementing its drills and exercises then please contact us for a no quibbles refund.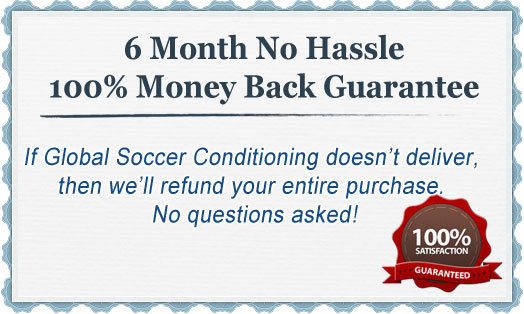 "When a coaching methodology is used by Jose Mourinho, coaches everywhere should take notice"
Jose Mourinho has won championships in four different countries, making him one of the most successful managers of the last decade. Along with Gus Hiddink, Mourinho is a firm believer in global training to improve the fitness levels and performance of his teams. Consequently, it's a methodology every coach should be aware of.
The Global Soccer Conditioning 12-part video series is packed with valuable insights you can use to apply to your own team's training. The fact that its presenter, Dave Tenney, is one of the most renowned fitness coaches in the MLS serves as yet further proof of the effectiveness of global training system.
These 12 videos, spanning nearly two hours, can enable you to gain more value from every training session. Through its drills you can create a team that's fitter, more technical and more tactically astute, and able to perform at a higher level for longer than your opposition.
Best Wishes,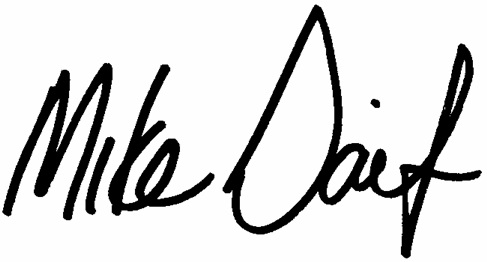 Mike Saif
President
P.S. Global Soccer Conditioning is a video series that shows you how to run training sessions that improve players' fitness, technical and tactical abilities at the same time. Pioneered by Jose Mourinho and Gus Hiddink, global training is the new approach to fitness training that's fast making running around cones 'old hat'.
P.P.S  If you are not 100% satisfied with the quality of the soccer coaching resources in the Global Soccer Conditioning video series after six months then we will refund your purchase in full, no questions asked..