THREE DAYS Only



73% Off this Mega Bundle of Conditioning Resources for  the Ultimate Pre-season Workout
Wow! You'll have a team fit enough to beat a track and field squad with this collection! Just in time and only for preseason, we've put together a huge collection of coaching guides, drills and videos for a budget boosting $47. For this low price you get everything you need to create a pumped squad ready to dominate next season from the very first whistle.

Dear Coach,
If you want the perfect pre-season training and to save over $100, you're in the right place. For a limited time only, until midnight this Sunday in fact, we offering you a massive bundle of conditioning resources with a massive 73% discount. That's right, from now until our accountant gets back from his holiday, you can get the ultimate pack of conditioning resources just in time for pre-season.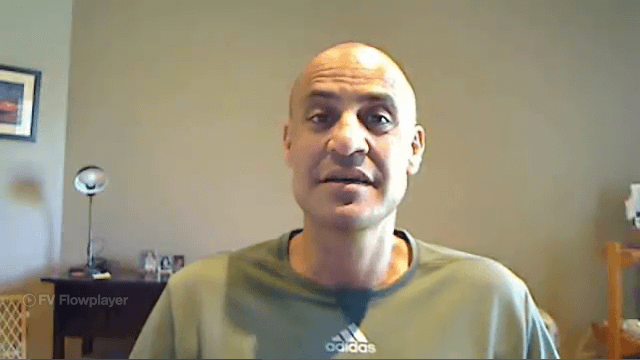 Our Pre-Season Conditioning Bundle is packed with drills, soccer science articles and three complete training sessions all devoted to getting your players in tip top shape. Better yet, all of theses resources harness the latest 'global soccer conditioning' approaches, which enable you to improve fitness and technique at the same time.  No more shuttle runs, sprints or sending your players running.  All our conditioning is done with a ball…just like Jose Mourinho and Guus Hiddink have pioneered over the years.
When bought separately, these resources would set you back $171. But to help you get your players in the shape of their lives in time for the new season, we've decided to make them all available for the rock bottom price of $47. So dont delay.  Order now and get your perfect conditioning package while you can.
"No longer will you have to waste 10-15 minutes of training sessions working on fitness. Instead you can use this time to work on improving technical skills, and gain a double whammy of benefits from every drill"
Conditioning is a vital part of training, no question. But too often you have to make the choice between working on fitness or technique. Well, now you don't have to because our Pre-Season Conditioning Bundle provides you with a comprehensive coaching methodology for integrating physical conditioning with technical and tactical elements.
Soccer conditioning training has evolved extensively over the last decade. Innovative managers, such as Jose Mourinho, Arsene Wenger and Pepe Guardiola, have all helped to usher in a new approach to soccer conditioning where players are able to build up their stamina and their technical skills at the same time with ball orientated drills and exercises.  And you can now get in on the act.
Here's a look at what is included in this package of videos and eBooks.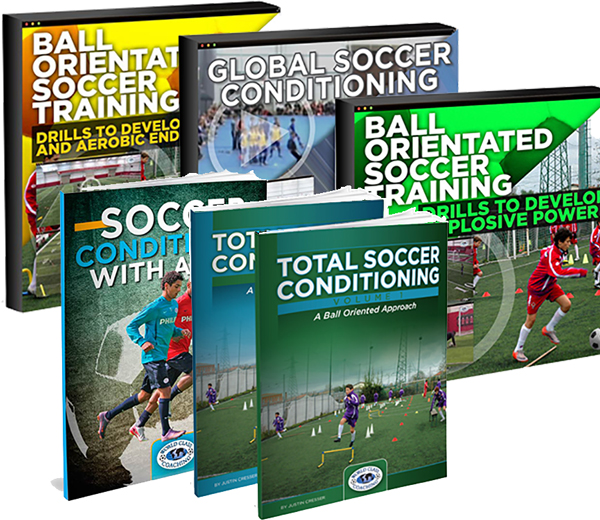 What's included in our Massive Pre-Season Conditioning Bundle

This collection contains all the best conditioning resources we could find in our library. Each one has been handpicked to offer the best drills and training sessions that harness the latest conditioning approaches and allow players to improve fitness with a ball at their feet.
1. Soccer Conditioning with a Ball – eBook
This guide features over 130 pages of conditioning drills for improving strength, stamina and endurance all at the same time. All of them have been carefully selected to provide a well rounded conditioning program that will improve multiple positions and techniques. This includes dynamic first touch drills, high intensity conditioning circuits, 1v1 small sided games and pattern plays that resemble real game scenarios.
In addition, you also get a collection of 'Soccer Science' articles on the latest research and best practices on modern conditioning coaching, such as plyometrics and high intensity interval training.
2. Global Soccer Conditioning – 12 Videos
Global Soccer Conditioning gives you a virtual pitchside seat and allows you to watch as renowned MLS fitness coach Dave Tenney demonstrates how to run global conditioning training sessions. This is the approach used by many of today's elite coaches, including Mourinho, Hiddink and Guardiola, to improve technique in fitness sessions.
In this 12 part video series you can see how to improve decision making, reactions and the ability to quickly change pace. These are all vital skills for being able to harness the improvements in real games. Partnering the videos is an eBook packed with diagrams and descriptions of what's covered.
3. Total Soccer Conditioning Training – Two eBooks
Spread over two volumes, Total Soccer Conditioning Training provides over 300 pages of information on conditioning. It covers everything from physiology to the components of fitness to ball orientated warmups to sequence exercises. You also get an extensive set of conditioning drills for putting theory into practice.
Total Soccer Conditioning Training continues everything you need to know on conditioning training, which even includes advice on conditioning for goalkeepers too.
4. Ball Orientated Soccer Training Drills to Develop Anaerobic and Aerobic Endurance – 4 Videos
This is another video series which features a complete anaerobic and aerobic endurance training session that will improve your team's speed, agility and stamina. Presented, again, by fitness expert Justin Cresser, you will discover a blueprint for creating a team that's primed and ready to keep running for longer, playing with more intensity and able to keep pushing until the very last minute.
5. Ball Orientated Soccer Training Drills to Develop Explosive Power – 4 Videos
This video series focuses on developing players with the strength to break past defenders and make explosive runs into the box. It features a complete plyometric training session that gives players the power to make sudden changes in pace, to jump higher and to accelerate faster. Based on the same type of training used by top pro teams, the explosive power gained from this session can give your team a decisive advantage in the upcoming season.
You can see a more in-depth description of each of the videos and eBooks by clicking the "Products" link at the top of this page.
What you will gain from our Pre-Season Conditioning Bundle

Conditioning training has evolved. No longer are today's top coaches sending their players to run around cones and lose vital pre-season training time that could be used to build technique. Instead, they're running sessions that build strength, stamina and technique all at the same time, and gaining bigger improvements from every session. Now you too can benefit from the latest advances in conditioning training and make a huge 73% saving at the same time.
From the Pre-Season Conditioning Bundle you will gain:
Two guides packed with guidance on conditioning training and three video series featuring complete training sessions
A huge 73% saving on the normal retail price of $171
An extensive range of conditioning drills for each position and many different game like scenarios
The ability to harness global soccer training like elite coaches, such as Mourinho, Guardiola and Wenger
Improvements in multiple areas, and not just stamina
No more time wasted with players waiting on the sidelines or behind cones to perform drills
Improved fitness will enable your team to play harder for longer
The ability to keep running until the final whistle will help you win more games in the final period
Greater knowledge of physiology, plyometrics, callisthenics and the latest sports science on conditioning training
Your players will love improving fitness with a ball of a feet, rather than dread fitness training
Ultimately, from this huge bundle of conditioning resources will give you all the drills and guidance you need to create a team that will literally hit the ground running from the very first game. This will give you a decisive advantage over teams still struggling to get in gear because they didn't know how to improve fitness and technique at the same time in pre-season training.
100% 'no quibbles' 6 Month Money Back Guarantee
WORLD CLASS COACHING is recognized globally for the quality of its soccer coaching resources, which are used by over 40,000 soccer coaches from around the world. We wouldn't be offering our Pre-Season Conditioning Bundle unless it achieves our exceptionally high standards. However, if you are not 100% satisfied with the quality of the Pre-Season Conditioning Bundle after six months of implementing its drills and exercises then please contact us for a no quibbles refund.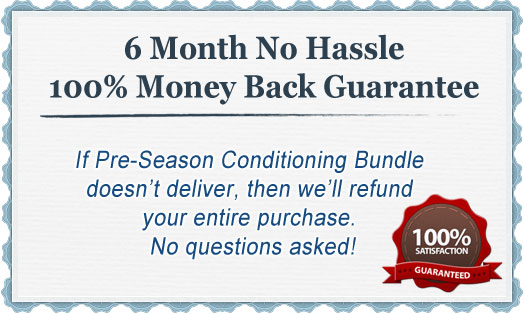 "You'll be able to step on the first game of the season with a team of athletes with the technique to match"
On average players run 10-12km per game, which is the same as running across 350 basketball courts or completing a marathon every four games. If you want your players to be able to run this distance, and still play with a high level of technique and intensity until the final whistle, conditioning is vital.
Our Pre-season Conditioning Bundle gives you with everything you need to be better prepared and to have a team in peak fitness ready for the start of the season. With our massive 73% reduction, you also save a lot of money too.
So give yourself an advantage before the first whistle has blown. Get the entire set for a mere $47 and discover how you can build a team of athletes with the advanced technical ability to match.
Best Wishes,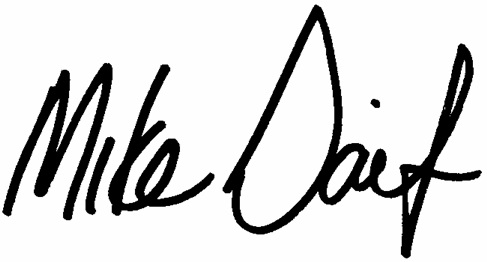 Mike Saif
President

P.S. Pre-season Conditioning Bundle is a huge set of conditioning resources, including two guides and three video series. The entire collection is now available with 73% reduction on the normal retail price but is only available at this price for three days.
P.P.S If you are not 100% satisfied with the quality of the soccer coaching resources in Pre-season Conditioning Bundle after six months then we will refund your purchase in full, no questions asked.