By Alex Trukan
The practice is focused on dribbling and running with the ball skills, connected with physical content of the 'power to recover' ability. This game is especially attractive for players in the younger age groups, however, it can be used effectively even with senior players. Engaging practice design helps players to have fun, while working on conditioning.
Set up and directions
Organize four squares of 2×2 m., 15-20 m. apart. Divide players into four groups. Each group should have 3 balls and occupy one square. For younger players, treat each square as a stadium, letting players to choose the name for it (ex. Old Trafford).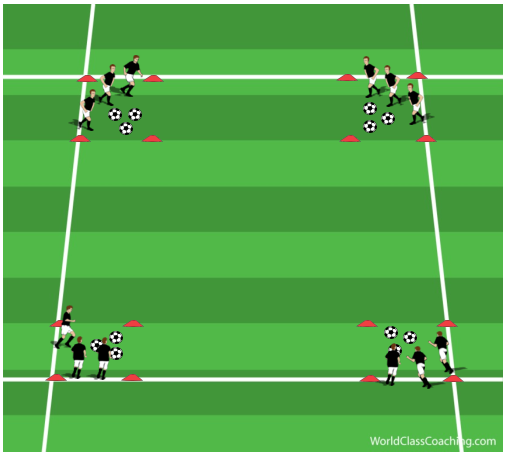 The aim of each group is to collect as many balls to their 'stadium' as possible. The game starts on Continue reading Four-Stadiums Dribbling Game Intervals →