By Alex Trukan
The following practice is aimed at developing the ability to sustain many actions throughout the whole match. In example, that will enable players to produce the same amount of sprints in the first as well as last 15 minutes of the game. In addition, that is achieved in possession game, what increases the motivation of the players and links physical focus with technical and tactical content.
Set up and directions:
Set up a square of 30-40 m. depending on the ability as well as number of players. Organise min. 6 little gates in the middle of the square as shown on the diagram. Divide the group into two teams of 5 players. To score a point, a team should pass the ball through a small gate. The team with more points wins the game.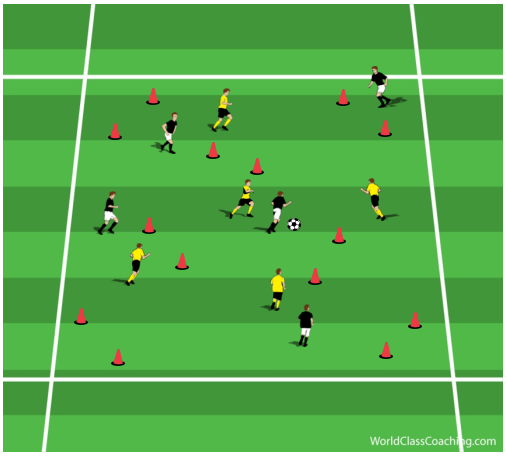 Method of scoring points in this exercise requires constant support in front and in behind the ball. After single point is scored, the gameContinue reading