By Daniel Severn
This week's exercise focuses on explosive agility before attacking in a 2v1 situation. Explosive agility, speed and power are key aspects of the top soccer players games. This exercise will help you to develop explosiveness in a high tempo situation.
Set Up and Directions
The exercise is set up as shown below, showing the coach with a ball. There are two attackers in black and one defender in yellow.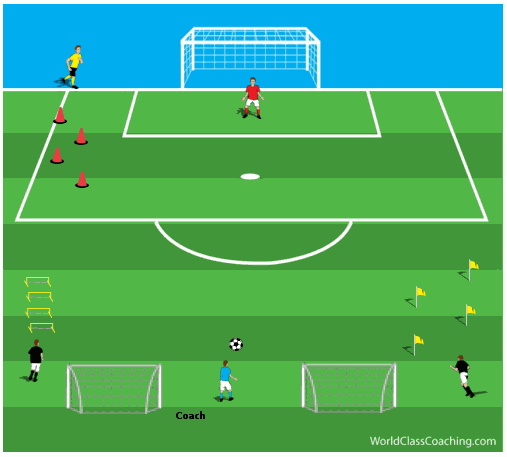 Play begins on the coach's call and all players perform agility before they can receive the ball. The defender must

Read the rest of this article »