By Alex Trukan
The exercise is focused on improving explosive power in 1v1 situations. This fitness component is responsible for better quality of speed and strength in football actions. Therefore, development of explosive power can help in winning running duels, dribbling and 1v1 scenario. 
Set up and directions
Organise an area of 20×30 m. with goals placed on each end and marked with cones. Divide a team into two groups of 4 (one goalkeeper per group). Make sure the are min. 4 balls in each goal. The exercise starts with a goalkeeper playing the ball into one of the players from his team. Each 1v1 game lasts up to 6 seconds or to the first goal scored.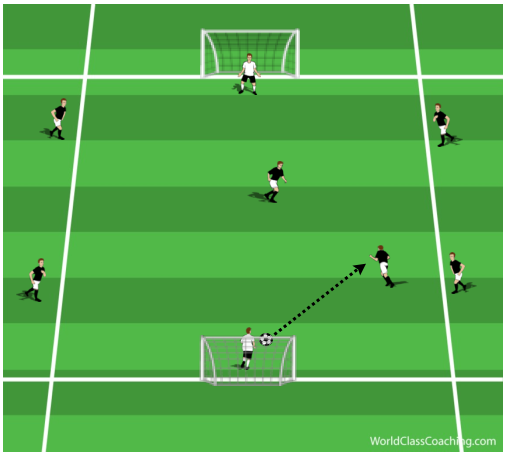 As we can see on the diagram below, the game will often require a player in possession to

Read the rest of this article »