By Alex Trukan
This continuous passing pattern exercise is an engaging way to develop anaerobic endurance along with technical skills of passing. It is especially suitable for medium and advanced level players as in order to achieve physical objectives, it requires constant concentration and high intensity technical work. Once the players learned the rhythm of the practice, it is highly effective method of achieving specific fitness goals.
Set-Up and Directions
Set up four cones 10-15 yards apart and one in the middle. Organise three players as shown on the diagram below. One player on a bottom left cone has a ball. For a larger groups of players, organise separate squares to work in.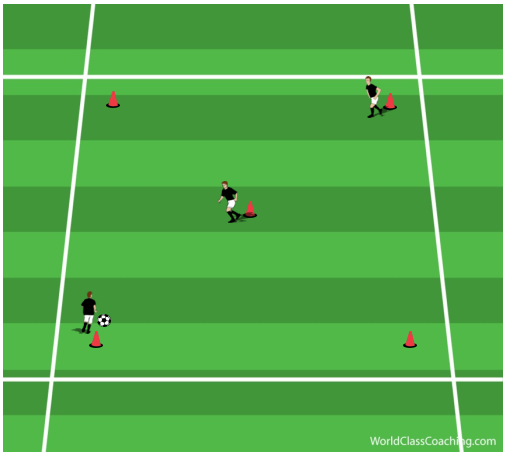 The exercise starts with a bottom left player passing the

Read the rest of this article »