By Alex Trukan
This exercise is focused on developing aerobic power in 3v2 transition scenario. The aim from the physical point of view is to improve players' power to recover, what in turn leads to producing more actions throughout the whole match. Dynamic counter-attack scenario ensures maximal concentration and commitment.
Set up and directions:
Set up two full sized goals 50-60 m. apart. Divide the team into attackers and defenders and further divide attackers into two groups (one starting behind the goal and one in the middle of the pitch). Two goalkeepers should be positioned in goals. Organize min. 8-10 balls in the goal positioned on half-way line.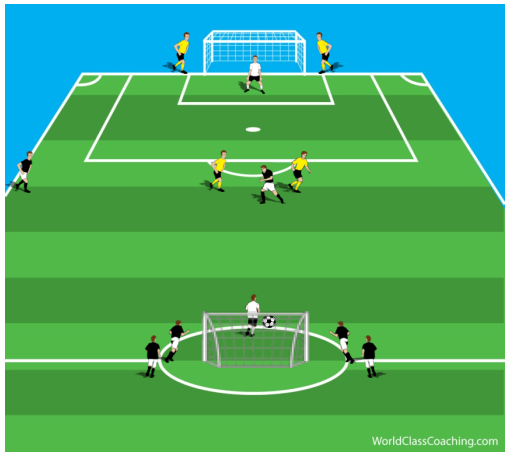 The game starts with the goalkeeper (in the goal on the half-way line) playing the ball into striker. At the same time, two

Read the rest of this article »