By Alex Trukan
This exercise is an unopposed, continuous passing pattern aimed at developing aerobic power. Passing tempo and position interchanges forces players to be constantly on the move below their anaerobic threshold. Therefore, the practice is focused on developing the capacity to recover and sustain prolonged match conditions.
Set-Up and Directions
Organise 8 cones and players as shown on the diagram. Distance between first and second cones from the bottom should be half shorter than the distance between the second and third. Min. number of players for this exercise is 8.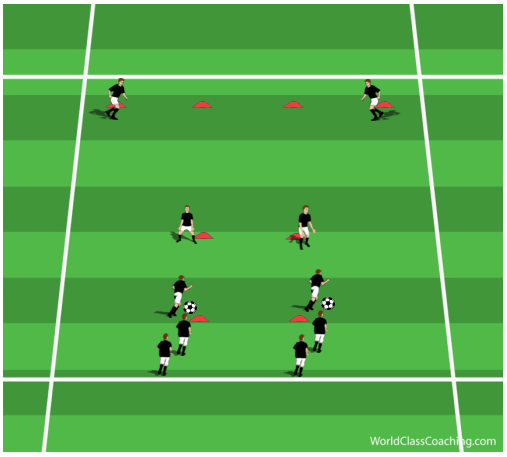 The practice starts with a player on the bottom cone who makes a vertical pass forwards. The receiver on the

Read the rest of this article »